Practical Solutions
After 47 years of leadership in the expansion joint industry, M. H. Powell & Co, Inc. continues to provide new and innovative solutions. Steve Heller, CEO of M. H. Powell & Co., keeps the company in the forefront of expansion joint technology that was pioneered by founder, Harvey Powell. M. H. Powell & Co. is best known for their dedication to providing truly quality products.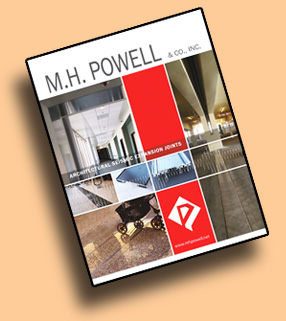 Catalog
Click on the catalog image to the left to download the latest M. H. Powell catalog.
Catalog download is a 2.9 meg Acrobat (pdf) file. DSL, cable, and faster modems should be able to download in 1 minute or less
Detail Drawings
For detail drawings of M. H. Powell expansion joint assemblies and other fine products, please contact Nassib in our technical group.
Contact Information
Click here